Linfield professor named new director of athletics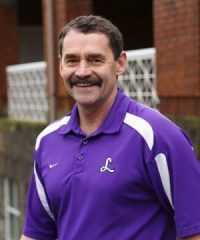 Professor Garry Killgore, chair of the department of health, human performance and athletics, has been named the new director of athletics for Linfield College with current director Scott Carnahan retiring at the end of the academic year, according to an email sent to the college today by President Thomas Hellie.
"I really want our athletic department to incessantly raise the bar for the rest of the conference in all sports," Killgore said.
"I think that part of that ability means that we will need to provide a much better training and conditioning environment and increase the natural connection between academics and athletics. We really need to also have a high quality fitness center that every constituency on campus can enjoy," he said.
When he becomes the athletic director this summer, Killgore will no longer serve as the chair of the HHPA.
"Although I will not be continuing in the role as Chair of HHPA, we are in excellent hands as I have passed the baton to Dr. Jeff McNamee. He will be great," Killgore said.
"I will miss the constant contact with students that I had as Chair and Professor. I enjoyed challenging them to see beyond a textbook for how and why we move the way that we do," he said.
In addition to teaching at Linfield, Killgore was also the former cross-country and track coach at Linfield. He was part of the track and cross-country programs for 21 years and had many successes, including being named Northwest Conference coach of the year six times. He was inducted into the Linfield Athletics Hall of Fame in 2013.
With doctorates in exercise physiology and biomechanics, Killgore has extensive knowledge in aquatic training in sports rehabilitation and creating alternative ways for athletes to train.
Killgore founded AQx Sports Inc., a deep-water training and rehabilitation company for athletes. AQx designed the first deep-water running shoe, which is used by collegiate and professional athletes as well as by hospitals and military troops throughout the United States and in Europe.
As a professor, coach and director of athletics, Carnahan provided many years of service to Linfield. He will continue to serve as director of athletics for the remainder of the academic year until June 30, when he will retire after 20 years as director of athletics.
Killgore looks forward to taking on his new role as the athletic director Linfield. He believes athletics can play a significant role in one's education.
"Coaches and athletes can expect an adherence and enhancement to the standards of excellence that makes Linfield exceptional. I care deeply about the importance that athletics can play in an educational experience that one can have at Linfield. I expect that ideal to be modeled and appreciated by all of our coaches and athletes," Killgore said.