Wildcat swim teams ready to pounce at conference meet
Many positive changes have occurred throughout Linfield sports, especially for the men's and women's swimming teams.
The teams are gearing up for the Northwest Conference Championships this coming weekend in Federal Way, Washington, at the King County Aquatics Center on Feb. 12, 13 and 14 . Because of their successful seasons, the teams have high goals for the championships.
"I'm really happy with how things went so far," head coach Kyle Kimball said.
"We have surprised a lot of people so far. I believe our team will swim with confidence."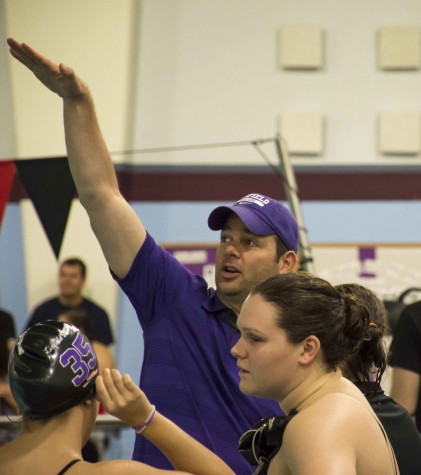 Two years ago both teams had an overall record of 0-7 according to Kimball.
Last year was Kimball's first year coaching the swim teams at Linfield and both squads ended the season with an overall record of 2-5.
Both the men's and women's swimming teams struggled in the past, but with the addition of experienced transfers and elite freshmen, the teams are stronger compared to their opponents in the NWC.
The women's team (6-1) is second and the men's team (4-3) is fourth in the NWC standings. Pacific Lutheran (7-0) leads the women's teams and Whitworth (7-0) leads the men's teams.
Linfield has a lot of key swimmers that could win conference titles, including Kaedi Fry, '19, and Evette Dow, '19, who represent the women. Victor Brasil,'18 and Alex La Rosa, '19, should also be key competitors.
But Kimball said that there are many swimmers representing Linfield who are capable of a top-eight performance.
"My goal for the team is to get top-three for both men and women. I want our team to swim fast and have fun when it really counts this weekend," Kimball said.