Review announces 2015-16 editor-in-chief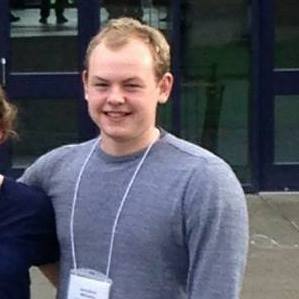 The Linfield Review has hired a new editor-in-chief for the 2015-2016 school year.
Sophomore Jonathan Williams, mass communication and English double major, was the only applicant for the position. Williams worked on the Review staff this past year as the news editor.
Other than working on staff at the Review, Williams swims on Linfield College's swim team, plays in chamber ensembles in the music department and is a member of the Pi Kappa Alpha fraternity.
Williams was hired April 30, after undergoing an interview process with Brad Thompson, associate professor of mass communication; Lisa Weidman, associate professor and chair of the mass communication department; and sophomore Helen Lee, the 2014-2015 editor-in-chief.
"I look forward to working with Jon," Thompson said. "I think he has the aptitude to be a fine editor."
Williams plans on working to increase the size of the staff to approximately 20 staff members next fall, as he believes that having a large staff is crucial in producing a successful newspaper.
"I am open to having a staff roster that doesn't have a cap on it," Williams said. "I would rather have more writers than not enough. If anyone is at all interested in the paper, we will find a place for you on the staff."
In addition to increasing staff size, Williams wants to focus on advertising and encourages all campus clubs, organizations and offices who want to advertise in the newspaper to reach out to him.
"I want students to know that we are a campus publication that strives to provide news specifically intended for students," Williams said. "We understand that this is a small campus and the way we cover stories matter. We choose to report on things we think students need to know about."
Williams plans on maintaining the overall structure of the Review next year. However, he will be changing which days of the week the Review staff will be designing pages for print production.
"I want students who are interested in writing, editing, photography, videography and advertising to be a part of the paper without feeling overwhelmed from being in the newsroom all day on Sunday," Williams said.
If you are interested in applying to work at The Linfield Review next fall, Williams encourages you to contact him directly at [email protected]