Portland offers unique, classy bars
Most college students dream about turning 21.
At the McMinnville campus of Linfield, options are limited. One option is the Rooftop Bar at McMenamins, which is fun but chilly during most of the school year.
Portland isn't too far away.
There seem to be unlimited options in Portland for students who have reached the legal drinking age.
People can hit downtown Portland for the stereotypical bar-hopping scene, or they can explore the quirkier areas like Alberta or Mississippi in North Portland. From microbrews to martini bars there is something for everyone.
On Sixth Avenue in downtown Portland, the Original Dinerant serves up breakfast all day, awesome burgers, and a full bar, including boozy shakes. The "Pick Me Up" is a blend of Bailey's, espresso and vanilla ice cream, and it is to die for. Another option is the "Knight Rider" which includes Kahlua, crème de cacao, Oreo crumbs, and chocolate ice cream.
If diner food isn't your style and you are hoping for something a little classier, Bartini on NW 21st Avenue, a few blocks from the Linfield nursing campus, offers a large selection of martinis and finger food. One of the most popular martinis is the Bird of Paradise, which is made with coconut rum and a mix of tropical juice. It is topped with cinnamon and a gorgeous tropical flower.
For those who like a good beer, try the Portland Brewing Company. Located on NW 31st Avenue in the industrial district, the taproom also isn't that far from the nursing campus. Share a flight of different beers with a friend, or even just a large plate of the garlic rosemary fries and spend the evening chatting away. The Zig Zag River Lager is a great choice if you enjoy lagers, and is named for a river that flows from Mt. Hood. Another option, perfect for the Rose City, is the Rose Hip Gold, a Belgian ale that gets great flavor from rose hips.
Perhaps the big city feel is too urban for you or maybe you prefer a more alternative vibe. If so, check out North Portland, specifically Alberta Street or Mississippi Avenue.
As the stereotypically hipster version of Portland, you will find places like Mississippi Studios and Bar Bar, which are popular for music lovers, or a German bar called Prost, where people can drink beer out of a big glass boot.
If you are lucky while at Prost, you can watch people attempt to drink the boot of beer for the first time. If they hold the boot wrong, the beer splashes like a tidal wave on their face.
Bar Bar, inside of Mississippi Studios, includes an outdoor seating area where there is a projector that typically shows a sports game on the brick wall. A popular hangout, you can enjoy beer, house-made lavender infused vodka drinks and live music.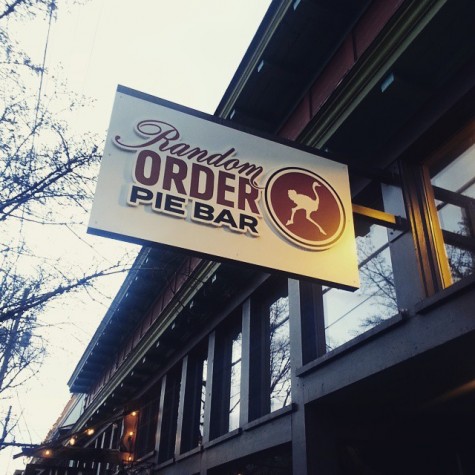 An option on Alberta is Random Order, which serves house-made pies and booze. Pair a London Fog with a big slice of fresh peach brandy pie and you are good to go. You can also try one of their many house-infused cocktails, like their Lemon Ginger Whiskey or Cucumber Gin and Tonic. The ginger whiskey and the cucumber gin are made in-house at Random Order, and are two of the most popular drinks there.
Adventures in Portland await just over an hour away.