Meet the ASLC candidates
February 26, 2011
Filed under News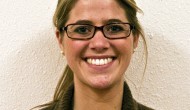 Katie Patterson
Running for: President
Age: 20
Year: Junior
Major: Communication arts
Hometown: Sherwood, Ore.
Extracurriculars: ASLC Vice President; during her freshman year, she was a member of the women's tennis team, and during her sophomore year she served as a resident advisor.
Interests: Jogging, listening to the Top 40 countdown on the radio and watching reality television.
Favorites: Class: Public Speaking; TV show: "Glee"; musician: John Mayer.
---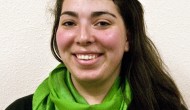 Rachel Coffey
Running for: President
Age: 20
Year: Junior
Major: Psychology
Hometown: Salt Lake City, Utah
Extracurriculars: Special Events Chair for the Linfield Activities Board, member of Zeta Tau Alpha Sorority, 2010 Philanthropy Chair for Zeta Tau Alpha Sorority, Activities Council Member and an active participant in community service.
Interests: Baking and cooking, watching romantic comedies and being around children. "I am a five-year old at heart," she said.
Favorites: Movie: "Zoolander;" Classes: Human Sexuality, Moral Problems and Biopsychology.
"I am also a closet comic book geek; I grew up with two older brothers," Coffey said. "My favorites are Spiderman, Batman and X-Men."
---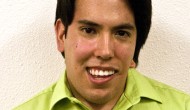 Bradley Keliinoi
Running for: Vice President
Age: 20
Year: Junior
Major: Political science
Hometown: Kaneohe, Hawaii
Extracurriculars: ASLC Senate; Service, Patriotism, Understanding, Responsibility, Sacrifice (SPURS) and Alpha Lambda Delta honor societies. He has served on the Curriculum and Academic Integrity committees, has been a Linfield mentor, co-chair for the 2010 Lu'au and a student orientation leader.
Interests: Politics, reading the news, and checking up on CNN, the Whitehouse website and local news stations in his hometown.
Favorites: Classes: Comparative Politics and Energy and the Environment. In his spare time, Keliinoi likes to shop, try new local restaurants and have deep conversations with friends.
---
Check out more 2011 ASLC election coverage
here
.